THE IDEA OF COPYING.
Copying dates back to the beginning of the fashion industry. The idea of copying has been accepted by many and has equally been rejected by many. There has been various arguments as regards copying in fashion, some believe that copycats are an intricate part of fashion.
Copycats help create trends, and then help destroy them, paving the way for new ones to take their place, argues Sprigman: "Without copying, the fashion industry would be smaller, weaker and less powerful."
While others argue that copied works reduce the brand value of an original product.
Susan Scafidi, the founder of the Fashion Law Institute stated;
The exact cost of being copied for example, loss of sales due to knockoffs is "notoriously difficult to quantify" However, she is convinced, "It really impacts the bottom line." Certainly, the difference in sales between original designers and their imitators can be dramatic. When Narciso Rodriguez designed Carolyn Bessette Kennedy's wedding gown in 1996, he sold 45 more of the same dress. By comparison, one copyist sold 80,000.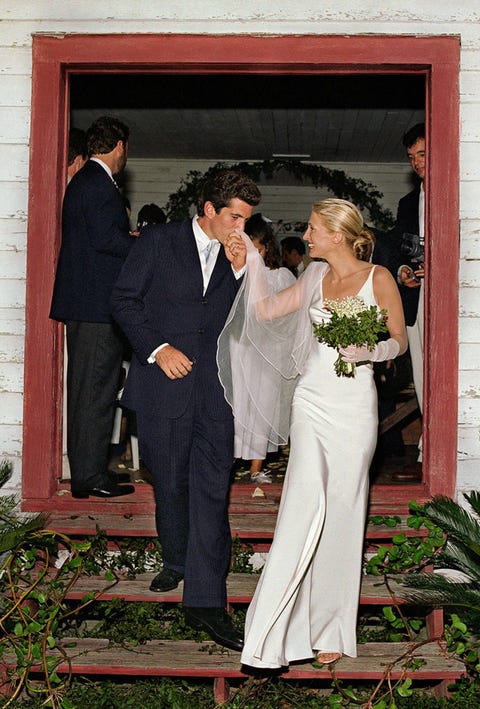 Emerging designers, copycats can be even more costly. Not only do young designers lack the reputation and loyal customer base that drive sales at large brands, but, "often customers don't even know that they're buying copies, because they have never seen the emerging designers whose work has been stolen," says Scafidi. Young designers also tend to rely on a few staple products for sales, which makes knockoffs even more damaging.
WHAT'S YOUR OPINION; does copying affect the brand identity or does it keep the industry turning?
The issue of copying has been a bone of contention in the global fashion industry. Designers keep calling out other brands for copying their designs, these have been highly effective in some cases, for instance; Chanel recently withdrew a range of Fair Isle-patterned sweaters after the designer Mati Ventrillon complained in a Facebook post that the luxury brand had visited to her factory and then plagiarized her designs.
On April 26th, which was the intellectual property law day worldwide, a Nigerian designer okunoren called out another designer @kimonokollection as regards a particular design supposedly designed by okunoren.
"As today is world intellectual property day, it is perhaps the right time to address the ills of IP in our generation and community. They have referred to us as lazy Nigerian Youths, let us cease to exhibit mental laziness through copying, plagiarism and theft. Let us dedicate more time and effort to our craft and career. Above is an image of a Nigerian designer blatantly imitating one of our most popular designs. Though they say that imitation is the best form of flattery, we do not believe that flattery will get the future generation to where they need to get to. Okunoren has inspired a generation and we do not want the same generation we have inspired to be unable to inspire future generations due to lack of innovation"
Okunoren won't be the first designer in Nigeria/Africa to call out another designer for being a copycat. The issue of designers copying each other seems to be an unresolved issue because at most it ends up as a post on Instagram or on a social media platform and no further action is ever carried out which makes it encouraging for those who copy. Think about it when there is no consequence for an action, no one will see it as a wrong action because that action has become acceptable.
FASHION LAW CASES RELATED TO COPYING
It is necessary that actions are taken in order to prevent copycats from copying. There is the need to protect your brand identity and the products attached to your brand. In the history of fashion, there have been various cases of copying which have been resolved in and out of court. These cases include;
Adidas v. everyone
According to Arthur Hoeld, head of Adidas original told the Reuter news site in an interview:
"The number of high end fashion brands that are copying our silhouettes are unheard-of."
The international sportswear brand filed quite a number of lawsuits late 2015, including ones against Marc Jacobs and sketchers for copying its wares.
Louis Vuitton V. The other bag
According to the brands petition to the Supreme Court
"Louis Vuitton has devoted more than a century to developing, promoting, and protecting trademarks that are universally recognized symbols of the company's products and that constitute a guarantee of the products' origin and quality."
And in getting it wrong and ruling for My Other Bag, the lower courts, per Vuitton, are not only hurting its brand but other brands with valuable trademarks.
Aquazzura v. Ivanka Trump
Aquazzura filed a trade dress and design patent infringement suit against soon-to-be First Daughter Ivanka Trump and her licensee, Marc Fisher, for allegedly copying some of its best-selling and most "distinctive" shoe designs. According to Florence-based Aquazzura's complaint, which was filed in June in the Southern District of New York, a federal court in Manhattan, Ivanka Trump and Marc Fisher are producing footwear that "mimics every key element of the trade dress of Aquazzura's well-known and distinctive" shoes, in particular, a $145 "exact copy" of its own $700+ Wild Thing style. The lawsuit came after Aquazzura publicly called out Ivanka Trump on social media for creating lookalike shoes.
Puma v. Forever 21
Puma claims that Forever 21 is selling blatant copies of several shoe styles from Rihanna's Fenty for Puma collection and the athletic wear company is still trying to get the alleged copies off of shelves, even after a federal judge rejected the request, twice. Puma has had some trouble with its case against the chain, and the same judge has dismissed all of its infringement claims save for one covering design. Forever 21 has argued that the Rihanna designs at issue are not original enough.
Channel and Adidas v. Amazon Sellers
In separate lawsuits Chanel and Adidas are going after dozens of web sites and Amazon store operators for selling merchandise with fake logos and trademarks and seeking combined damages of $249 million.
I have a question for you, why don't these international fashion brands let it go when their designs are copied, why do they file lawsuits when they can just seat in the comfort of their creative space and assume that it is ok to be copied. These brands are so many other brands understand the value of protecting their brand identity. Hey, I am not saying "go file a lawsuit against everyone"
WHAT YOU NEED TO DO AS A DESIGNER.
If you find that one of your designs has been copied, you can take action in various ways, from picking up the phone to discuss your concerns with the copycat, to engaging lawyers to send a letter of demand if you have a legal claim. It is primary that as a designer, your design drafts need to be kept securely to show how your designs have been created. You should also retain mood boards in order to show your inspiration.
This evidence is important in order to prove a case of copying so that the brand can show that the designer has created a new original work that is different to the designs which were used as inspiration. It is vital for designers to keep their design creation documents as they are crucial to prove independent creation a  defence to a claim of copyright infringement. In most fashion cases where there has been copying and copyright infringement has been found, the designer in question has spent little time creating the work in question and has had reference to one prior work.
It is important that Fashion brands need to have a culture that sets clear expectations when it comes to drawing the line between inspiration and copying. Creating something new and innovative needs to be part of a fashion brand's modus operandi. Fashion is clearly based on evolved designs but there is still a high amount of creativity applied by various individuals, an individual can get inspired by the work of another designer but should never make a replica of that designers work. Customers who engage in purchasing fake copies of designs have the responsibility to stop and do what is right. It is disrespectful and it can be discouraging. Let us respect, appreciate and value originality.
sources: The Fashion Law, Business of Fashion.